And, as always, with free projects. Is there any other way?
The paper bag stocking made it's encore as well, and only got two new friends, because I was a grinch and said no to making 11 more. Next year, perhaps?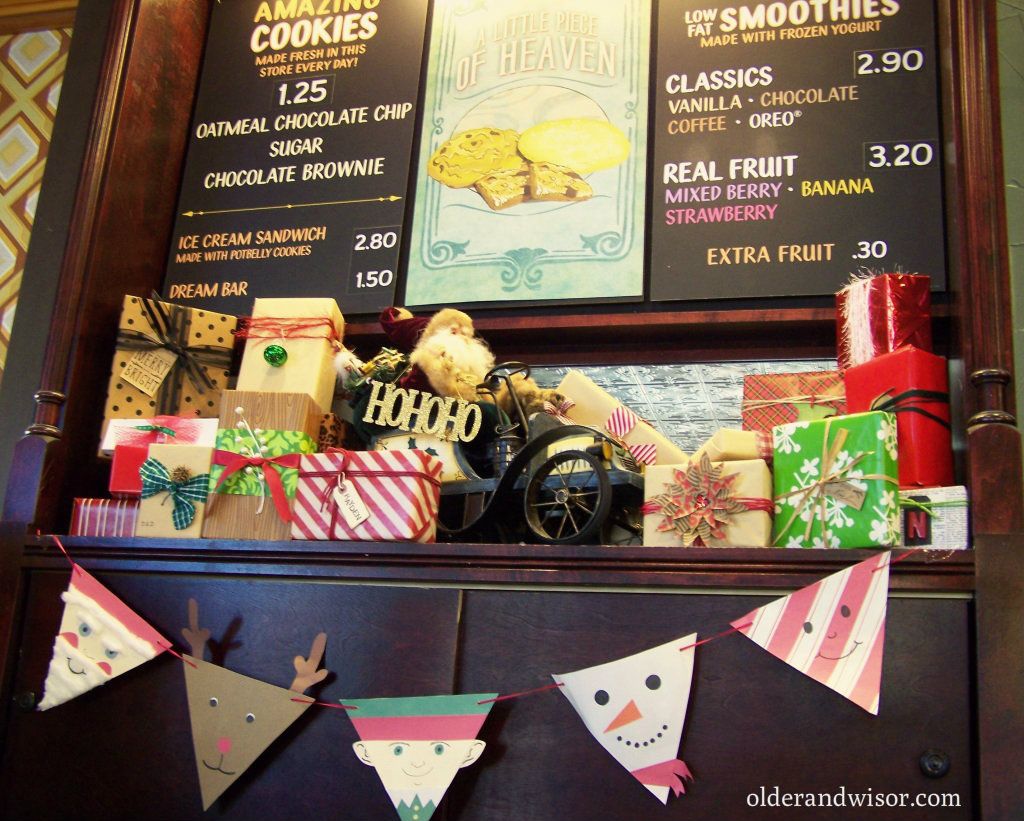 Mixed in with some presents a few other employees brought in last year, they give our loft a "Christmas Morning" feel. Minus the hot cocoa.
After hanging him up on the wall, my heart broke. He just blended in (!!), and I wasn't into the garland around the base idea. Solution? Another piece of cardboard, cut into a shield-ish shape, covered with leftover wood grain contact paper, and put in place like a basketball backboard. Swish.
and then it was just paint by number.